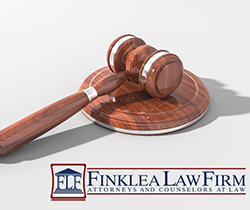 October 21st through October 25th is proclaimed by Governor Henry McMaster as 'Celebrate Pro Bono' week in South Carolina. "Pro bono" is the word denoting work undertaken by an attorney without charge. The term "pro bono" comes from the Latin pro bono publico, which means "for the public good."1 The legal profession is one of the few occupations in which professionals are required to perform free work.

Although the mandatory requirement to preform free legal work has decreased, a multitude of lawyers across the State, including those at Finklea Law Firm, voluntarily engage in pro bono work. Our office is proud to recognize our attorneys, paralegals, and staff for dedicating countless hours to help those in need. Too many citizens cannot afford an attorney and cannot represent themselves. They lack meaningful access to the justice that belongs to all Americans. This difference, between those needing legal services and those being able to access them, is referred to as the "Access to Justice Gap."1

In addition to providing pro bono services, we also provide what is known as "low bono." Although that is a new term within our profession, it has been in practice for decades. "Low bono" is in essence providing legal services at a reduced rate based on a person's ability to pay.

In addition to doing low bono and pro bono work, our firm accepts cases on a contingency fee basis, which means the fee is contingent on the outcome of the case. If clients do not prevail, they do not pay. We typically take personal injury, workers compensation, social security disability and other similar cases on a contingent fee basis. We are proud of our staff and the legal professionals in general for representing those that otherwise would have inadequate access to our legal system.
~ Gary I. Finklea
1 Werner, Katina R. "The Case for "Low Bono" in Addressing the Access to Justice Crisis." Christianlawyer.Org (2019): 19.