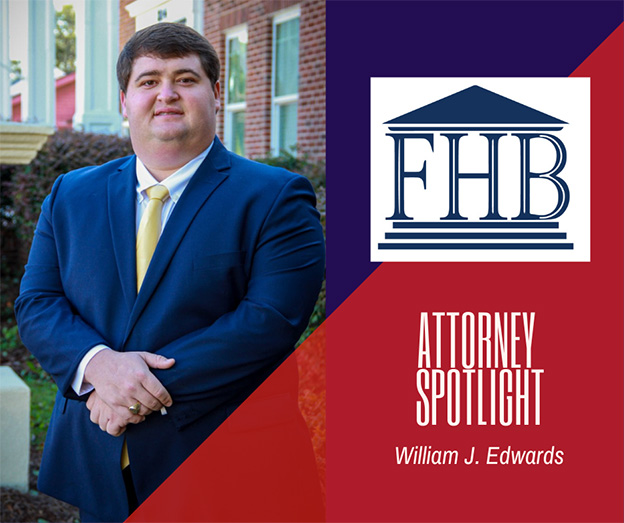 Q: What does your job entail?
A: Being a recent admitted to the bar, I handle a wide range of cases, manage client needs, legal research, prepare legal documents and represent clients in court proceedings.
Q: Why did you decide to practice law?
A: I decided to become an attorney while doing my 8th grade careers project. I thought that being an attorney would be cool because they got to argue with people. Also, no one in the class chose attorney as a career and I wanted to be different. From that day I told myself I would be an attorney.
Q: What do you like most about your job?
A: My favorite thing about my job is talking with clients and attempting to solve their problem.
Q: What is a fun fact about you?
A: Fun Fact: I was Captain of the Football team at South Florence High School.
Q: What do you enjoy doing outside of work?
A: Outside of work, I enjoy golfing, hunting, and fishing.