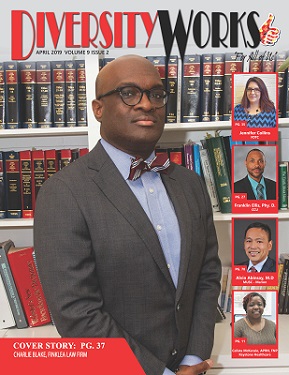 Finklea Law Firm is pleased to announce that our attorney, Charlie Blake Jr., is on the cover of Diversity Works Magazine's April edition! The article highlights numerous achievements of Blake and the respect he has earned from colleagues throughout his years serving as a lawyer across the state of South Carolina. Because of Blake's leadership within the Florence community, the publication awarded him with this honor.
Listed below is the link to the April edition of Diversity Works Magazine for further reading.
http://www.diversityworkssc.com/images/stories/epub31/index.html
The piece, titled "When A Kind-Hearted Attorney Answers His Calling," is on page 39 of the magazine.
Diversity Works Magazine exists to highlight and showcase organizations and employees that are socially conscious and inclusive. Finklea Law Firm is proud to have a member of its team recognized for being socially aware.
Congratulations Charlie Blake Jr.!