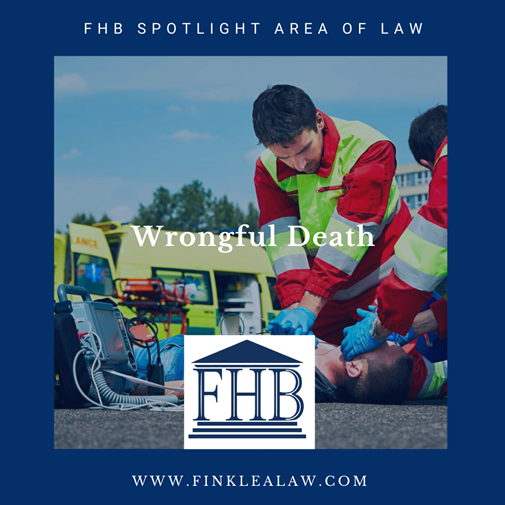 Q:  What is a wrongful death claim?
A:  A wrongful death claim is where a personal representative seeks compensation for the negligent conduct of a third party who caused or contributed to the untimely death of a family member. The action is brought to benefit the intestate beneficiaries of the decedent for loss of companionship, loss of services, loss of financial support, mental anguish, suffering, sorrow, bereavement, and other losses as a result of the death.

Q:  What is considered a wrongful death?
A:  Wrongful death can occur as a result of the negligence of another in various settings such as death as a result of a car accident, a truck accident, an agricultural accident, a boating accident, instances of medical malpractice, a defective product, dangerous property conditions, a medical device which malfunctions, dangerous work conditions and other scenarios.

Q:  What is a survival action?
A:  A survival action is often made in connection with a wrongful death claim. A survival action is to compensate the decedent's estate for conscious pain and suffering, medical expenses, lost wages, and other elements of damage which occur prior to a victim's death.

Q:  How quickly should a wrongful death case be pursued?
A:  Consideration for a wrongful death lawsuit may not seem urgent; however, wrongful death cases should be investigated early to preserve important evidence and to avoid mistakes that may harm the claim.

While monetary compensation cannot replace the loss of a loved one, holding negligent parties accountable in the untimely and unfortunate event of a wrongful death can help you and your family find closure. Further your claim may deter and prevent future negligent conduct to avoid injury and death to others.

If you believe a loved one has passed due to another person or company's negligence conduct, contact the attorneys at Finklea, Hendrick & Blake, LLC. Our lawyers are experienced in filing claims for monetary damages to which our clients are entitled.