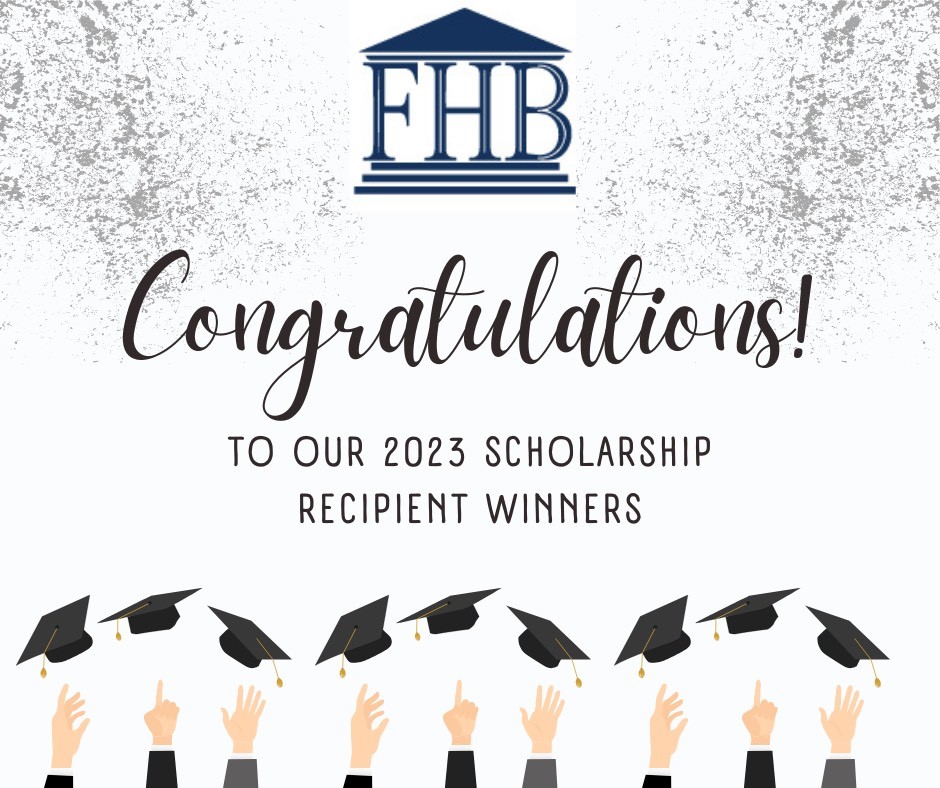 Finklea, Hendrick & Blake, LLC is pleased to announce that their annual scholarship awards have been issued for graduating high school students. Although the law firm intended to award only $5,000 in scholarships, the partners were surprised by the overwhelming participation with nearly 100 applications submitted and have instead awarded $10,000 in scholarships.
Upon reviewing the applications, the firm was encouraged by how many of our applicants were worthy of recognition, humbled by their significant achievements, and inspired by the many obstacles that were overcome to reach this point. This is the second year that Finklea, Hendrick & Blake sponsored these scholarships. Scholarships were granted in amounts of $100, $250 and $500.
The awards were provided to students from the following schools:
Darlington High School
Dillon High School
East Clarendon High School
Emmanuel Christian School
Florence Christian School
Grace School Association
Hannah Pamplico School
Hartsville High School
The Kings Academy
Johnsonville High School
Lee Academy
Marion High School
Mayo High School
Mullins High School
Pee Dee Academy
South Carolina Connections Academy
South Florence High School
Carolina Academy
Trinity Collegiate
West Florence High School
Williamsburg Academy
Wilson High School.
Finklea, Hendrick & Blake sponsors these scholarships in appreciation for the support the community has shown its business and for being nominated as 'Best Law Firm in the Pee Dee" for five years in a row. The law firm represents clients throughout the Pee Dee from its offices in Florence, Marion and Hemingway in most all areas including personal injury, wrongful death, workers compensation, social security disability, real estate transactions, probate, criminal law and family law.
Thank you to all who participate in our 2023 Scholarship Award. The attorneys and staff wish the very best to all of our 2023 high school graduates.