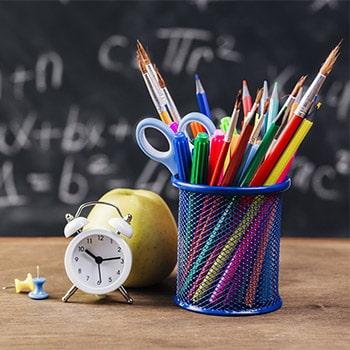 Finklea, Hendrick & Blake, LLC is proud to offer ten scholarships of $250.00 for first-year teachers working in schools within the Pee Dee Region beginning their careers in August 2022 to offset the purchase of classroom supplies and decoration.
To apply, download the application here, then complete and return it with any other information you would like for our firm to consider.
Scholarships will be awarded based on the substance of the information shared on the application, financial need, and geographical location in the Pee Dee.
Qualifications:
A first-year teacher starting work in August 2022.
Working at a school within the Pee Dee Region.
Need for assistance in procuring classroom supplies.
Application process:
This scholarship is for classroom supplies and expenses and will preferably be paid through a gift card to a retailer such as Office Depot, Walmart or one mutually agreed upon by us.