By: Attorney Greg Hendrick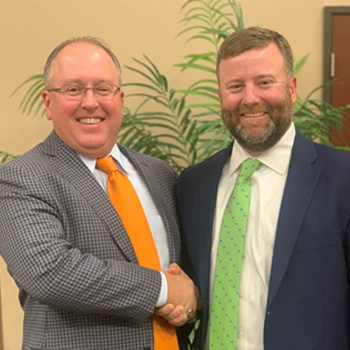 On Tuesday night the Pee Dee Realtor Association held its Annual Awards banquet and introduced the 2022 Board of Directors. The event was bittersweet for me personally as it marks the end of my term as Board Counsel for the Association, a role that I have had the privilege of serving in for the past 4 years. 
During this time, I have had the opportunity to work closely with so many dedicated and talented individuals, all with the common goal of strengthening our Association in a way that better serves the membership and our clients here in the Pee Dee region. There are far too many great friends for me to attempt to mention everyone here individually -as I would never want to leave anyone out- but I want to thank everyone I have served with and commend you for your contribution to our industry.
I have seen firsthand how effectively the PDRA serves the important functions of protecting private property rights, advocating for its Realtor members, and keeping homeownership affordable in the Pee Dee region. I challenge anyone who may doubt this effectiveness to get involved and experience what the organization has to offer. I know that the group is in very capable hands with my good friend and colleague, Chuck McLain, who will succeed me as Board Counsel. Florence is blessed with many great real estate attorneys and Chuck is certainly one of the best. Chuck will work just as hard as I have to support and guide the Board and I look forward to supporting him whenever needed.
In addition to installing the new board, the Association honored various members for their work throughout the year. One of my dearest friends, Nell Folkens, received a well-deserved and high honor of being named Realtor of the Year. Joined by her family, Nell accepted the award with her usual grace and humility. Having served alongside her for the entire time I can attest that she is an exemplary Realtor and had worked and given selflessly to bring the Association through difficult times and I was extremely proud to see her recognized.

Next, the Affiliate of the Year award went to Kelly Schafer of Movement Mortgage. I have had the privilege of working with Kelly many many times over the years and have seen for myself the care and attention that she provides each of her clients. I congratulate her on being recognized for this and for her contributions to PDRA.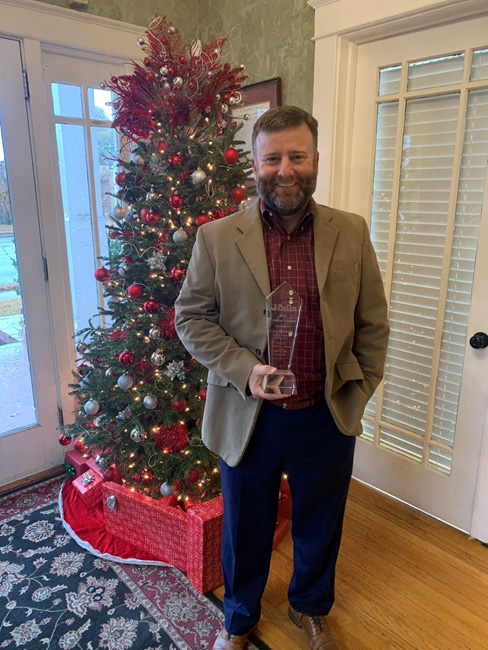 The Rookie of the Year award was given to Scott Earp of EXP Realty Group – Crosson & Co. As the name suggests, this award goes to a Realtor that has received their license within the preceding 24 months who demonstrates high principles of integrity, adherence to the Code of Ethics, furthers the principles of Realtor professionalism, and is engaged in the community and Association activities. I have had the opportunity to work with Scott on many transactions and he certainly embodies all of these. I congratulate him and look forward to working together as often as possible. 

A new award this year was the Good Neighbor award. This award is given to a Realtor who gives their time and expertise to a worthy cause in the community. Dottie O'Neal of Coldwell Banker - McMillan & Associates received this honor in appreciation for her volunteer work at Greenwood Elementary School. Anyone who has been around Dottie knows what a caring and wonderful person she is and can appreciate what she does for the community.

Lastly, I was surprised and honored to receive the President's Award from my friend, Richard Trappier. Richard has served as President of the Association for this last year. Through his leadership and building on the work of those that have served before him, the Association is in great shape to take on any challenges that come our way. It has been an honor to work with him and everyone at the Pee Dee Realtor Association. I am thankful for the recognition and the privilege of receiving the President's Award.