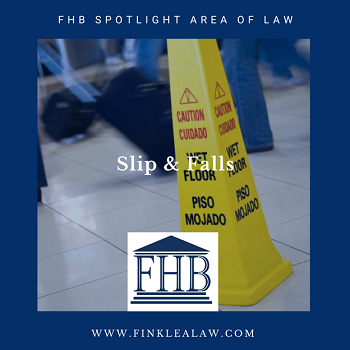 Businesses have an obligation to ensure that their property is reasonably safe for customers, however some business owners are negligent and fail to eliminate or warn of hazards that lead to preventable injuries, such as slip and falls.

A business is not the insurer of every guest's safety. We must prove that the business was negligent in creating a dangerous condition or otherwise failed to remove a dangerous condition after notice.

The Court precedent makes recovery in these cases very difficult; therefore, it is important to consult an attorney immediately to preserve the evidence and be advised before you speak with an insurance adjustor. In the event you provide a recorded statement and are misled by the leading questions of an insurance adjustor, your claim could be barred based upon an erroneous factual basis.

It is essential that businesses be held accountable for negligence when it comes to hazards they are aware of and fail to address.

If you or a loved one suffered injury from slipping and falling at a business and believe your injury was the result of negligence, contact the legal team at Finklea, Hendrick & Blake, LLC to discuss your case. We will work to get you compensation for your personal injury.