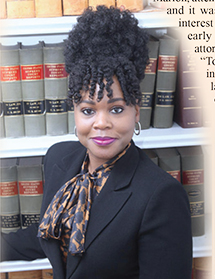 Finklea Law Firm is pleased to announce that our attorney, Susan C. McGill, is within the Diversity Works Magazine's January edition! The article highlights numerous achievements of McGill and her background of becoming an attorney.
Listed below is the link to the January edition of Diversity Works Magazine for further reading.
http://diversityworkssc.com/wp-content/uploads/2020/01/Jan-2020-Web.pdf
The piece, titled "Attorney McGill's Childhood Plans Are Now Reality," is on page 9 of the magazine.
Diversity Works Magazine exists to highlight and showcase organizations and employees that are socially conscious and inclusive. Finklea Law Firm is proud to have a member of its team recognized for being socially aware.